It's all about leaders who take ownership.
Whether you're a parent,
a pastor,
or a pediatrician,
it's about doing everything with excellence for the sake of Others...
all as an act of worship to our God.
Below are just some of the many things
that some of the many leaders
in Ekko are doing
that are worth taking note of.
Ekko, you inspire me.
Let us not grow weary of doing good.
Because He Lives,
- PB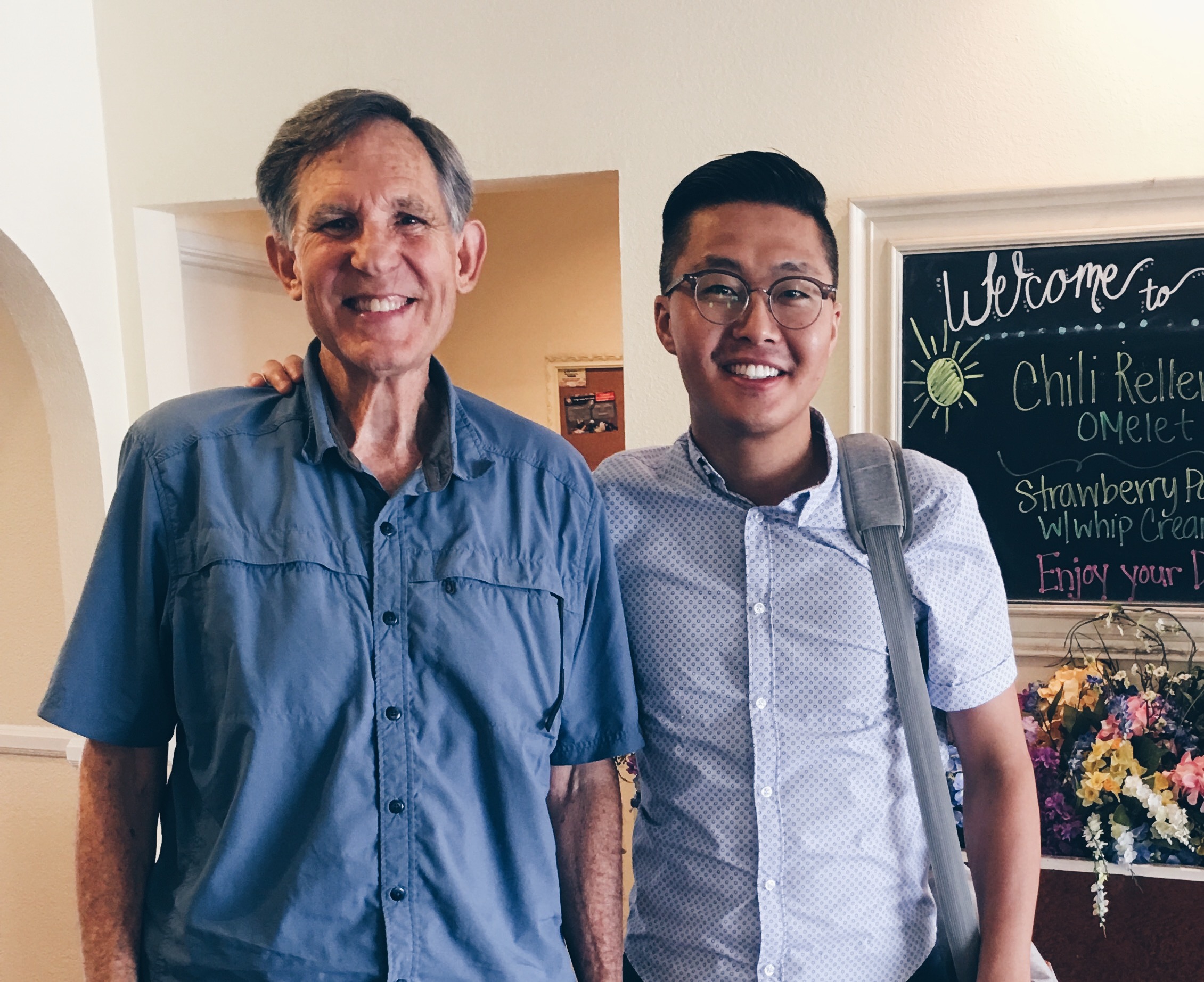 Lead with Wisdom
I love how Isaac and his teammates (department leaders) are always dreaming, planning, praying together for the sake of the tribe. I love how the leaders are constantly seeking the wisdom and the advice of season leaders. Here's Isaac meeting with Joy and Chris on how Ekko Mental Health will resource and equip leaders in the near future on how to properly engage those struggling through mental health issues.
Isaac also meets with seasoned church leaders - from intercessors to executive pastors - on all things church law, church administration, church ministries, church church church! I love how he's surrounded himself with external advisers (as well as internal ones) who love and vibe with Ekko's mission.
(Isaac is currently engaged in North Park's (Chicago) certificate in church administration. Let's pray that he'll have the grace and the bandwidth to finish well.)
Lead by Example
Tim working late night(s) on Ekko's first EP! Look out for the songs at this year's Anniversary. (Save the Date: Nov. 19th!) One thing I've realized while watching Tim and his team work on these songs is that inspiration is only stage 1. Discipline, hard work, pressing through each night is really how songs are made. It's truly a craft, something you make, as well as something you "receive" from the Holy Spirit. My prayer and dream from day 1 of Ekko was that we as a tribe would be able to sing local/contextual songs birthed from the tribe. This November, Tim and his amazing team make this dream come true! After hearing pieces of these songs, I say it was worth the (9 years) wait!
(Tim is putting the finishing touches on these first few songs, let's pray that the songs will not only touch the Father's heart but that it'll activate many into heartfelt worship and adoration of the King.)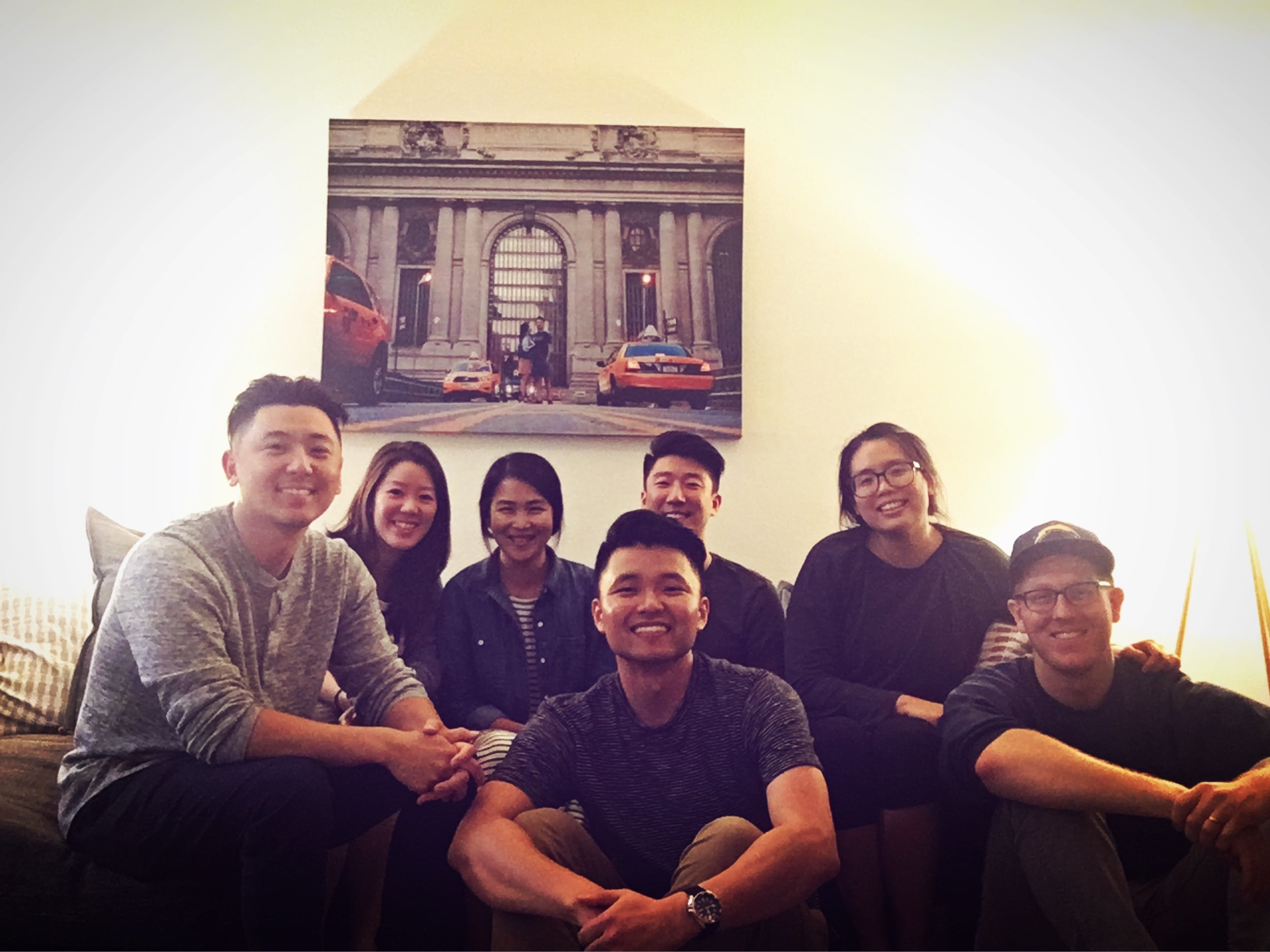 Lead by Listening
One of the primary jobs of a leader is to listen. Before we speak, before we activate, motivate, direct, we are called to listen. I love how Sung has been meeting with Ekklesia leaders and simply listening to their hearts, dreams, and prayers. Thank you for setting such a great example of what a leader looks like. May God bless each and every Ekklesia group this coming year in a whole new way!
(Let's pray for Sung as he embarks on a new road as Director of Ekko's Ekklesia among all the other things he does as Administrative Director.)
Lead with Humility
Proverbs 15:22 says, "Plans go wrong for lack of advice; many advisers bring success." I am grateful for how Pastor Janette always makes a point to create space for wise advisers to give input. This month she led a group of "thinkers" to give input and advice on all things Pastor's Sabbatical. So much wise input and suggestions were given, many of which PM and I will take and implement. I love it when leaders make room for wisdom, voices, input. Ekko, you are in good hands, Pastor Janette is hardworking, above reproach, but most of all... humble. I'm excited about Ekko 2018 version!
(Let's pray for Pastor Janette as she takes the helm while we're gone on our Sabbatical. Let's pray for strength, grace, and a covering over her entire family.)
Caroline, our Education Director, is constantly preparing and building. Whether its planting and birthing the Youth Ministry with her new youth team or (above) preparing for a new season with Ekko Buddies ministry (Ekko's ministry to kids with various-abilities), Caroline is constantly fine-tuning, creating, preparing. Ekko Kids, Ekko Recess, Ekko Buddies, Ekko Youth, Ekko Buttons are all testaments of God's love finding its way to the next generation because of willing worshippers found in Ekko Kids ministry. Thank you, Caroline, for your leadership, thank you, teams, for your dedication. I can't believe all that you guys have built in the 9 years, and it's only the beginning!
(Let's pray for Caroline and her many teams as they plan for a fruitful 2018 year! Let's pray for strength, rest, times of refreshing for Caroline and her many leaders.)
Lead by Partnering
I love Ekko's Mary and Joseph Initiative and its leaders. Above is Nixon Ma, Nixon and Kelly Ma, are leading the way and equipping Ekko on the things that God cares about - Orphans and Widows. Recently, Nixon met up with Monte from Safe Families (Olive Crest) to discuss and dream about all things "hospitality" to the Other. St. James says, "Religion that God our Father accepts as pure and faultless is this: to look after orphans and widows in their distress...". Thank you Ekko MJI for helping us stay at the center of God's heart and will. Can't wait to see what God will do next through the tribe because of your efforts and prayers.
(Let's pray for Ekko MJI and the Ma's as they seek the Lord for the next stages of involvement in all things "orphan" care.)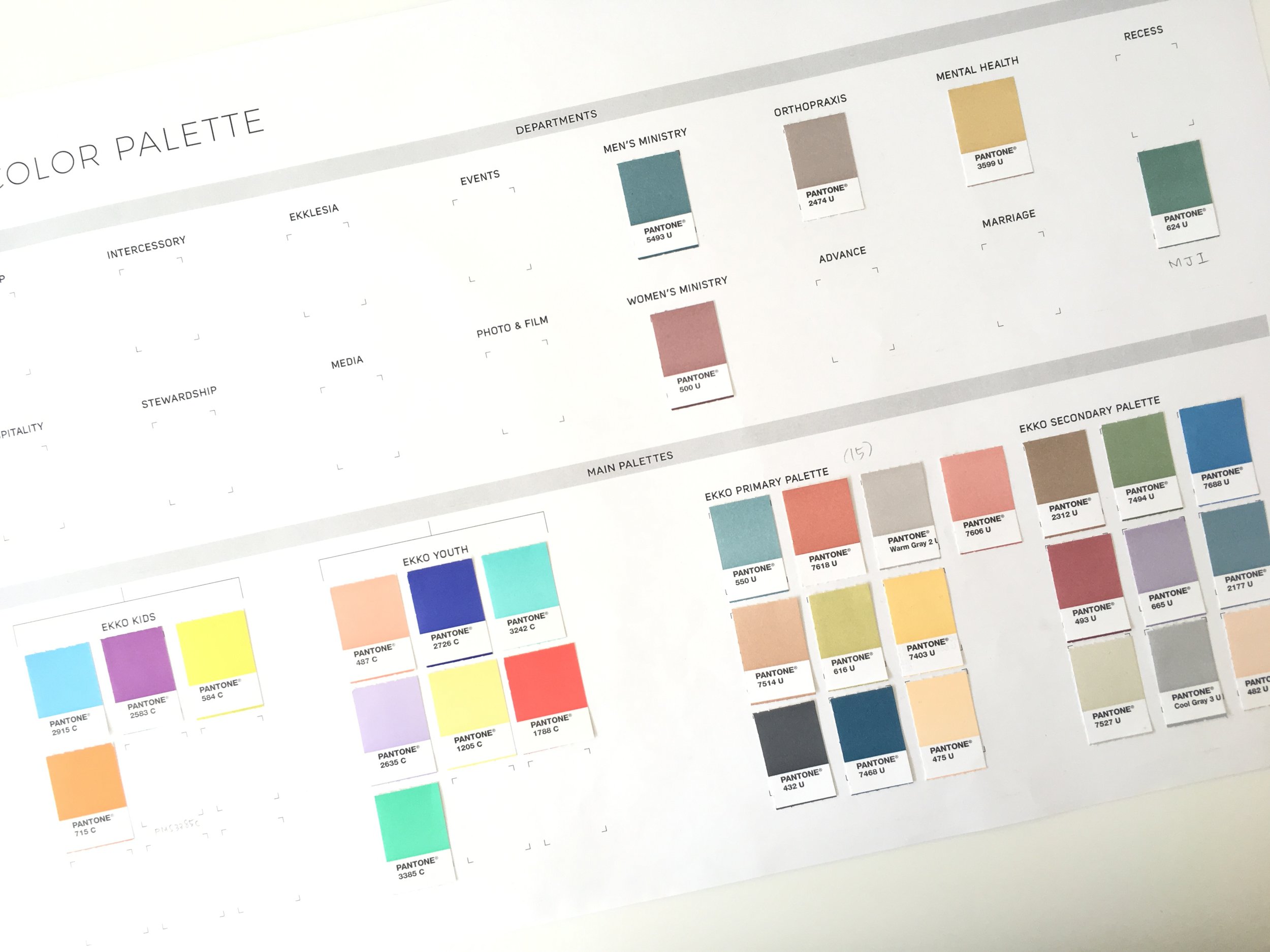 Lead by Problem Solving Designs
Above is a few of Heidi's Design Team members planning and problem solving everything from Anniversary Service details to Ekko's Rebrand, which will all be shown at our Anniversary! I can't wait for you to see how crystal clear our message, our story, our pathways, our process, our everything has become under the care of these teams. Leadership is all about problem solving and so is design. Here's to all the problem solvers in Ekko who help people belong and become the person God intended them to be.
(Let's pray for Heidi and her many teams, from Design to Events to Women's, that God will give them new vision, greater understanding, and creative solutions that will help people be equipped with all that they need for the pilgrimage. Heidi is working day and night to get all the collaterals finished on time, her and her team need our prayers. We are hoping to start 2018 all on the same page, all focused and ready to execute the plan God's given to us.)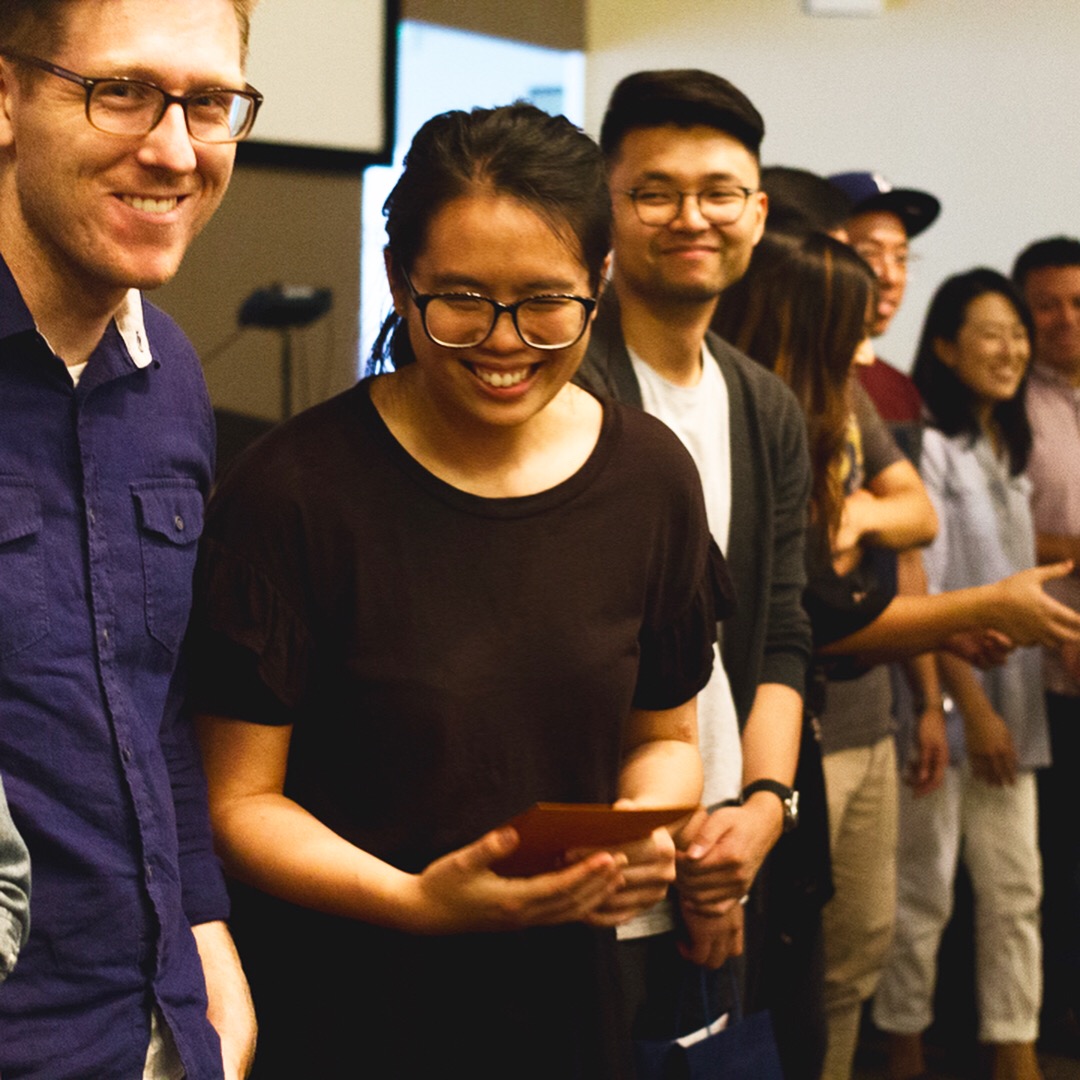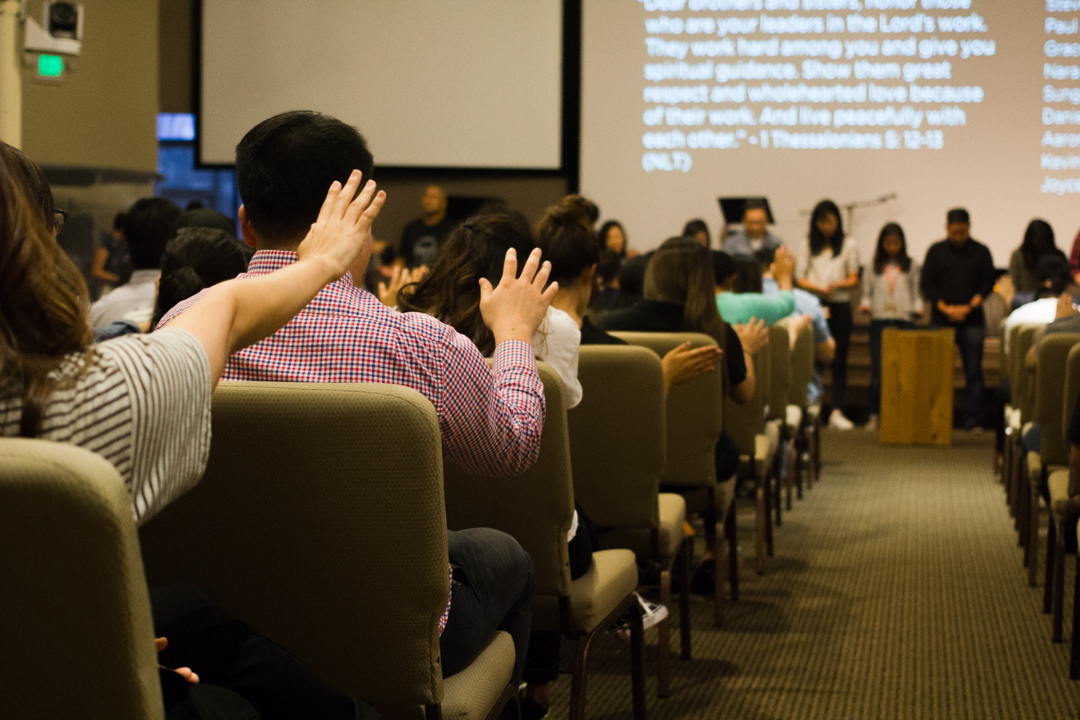 Lead by Shepherding
Dear Ekklesia leaders, we got to honor and appreciate you last Sunday and rightfully so. Many will never know how much you put into each gathering. But I know, and none of it goes unnoticed. May God prosper and bless everything you've sown in His name. May each person under your care be drawn closer and closer to Jesus our Lord.
Over the years, under Pastor TJ's capable direction, you each have matured and grown as a leader. Thank you for showing us what a leader looks like by your humble service and gracious hospitality. 2018 looks amazing because of you.
(Let's pray for each Ekklesia leader that God will protect their homes, bless their relationships, and meet all their needs.)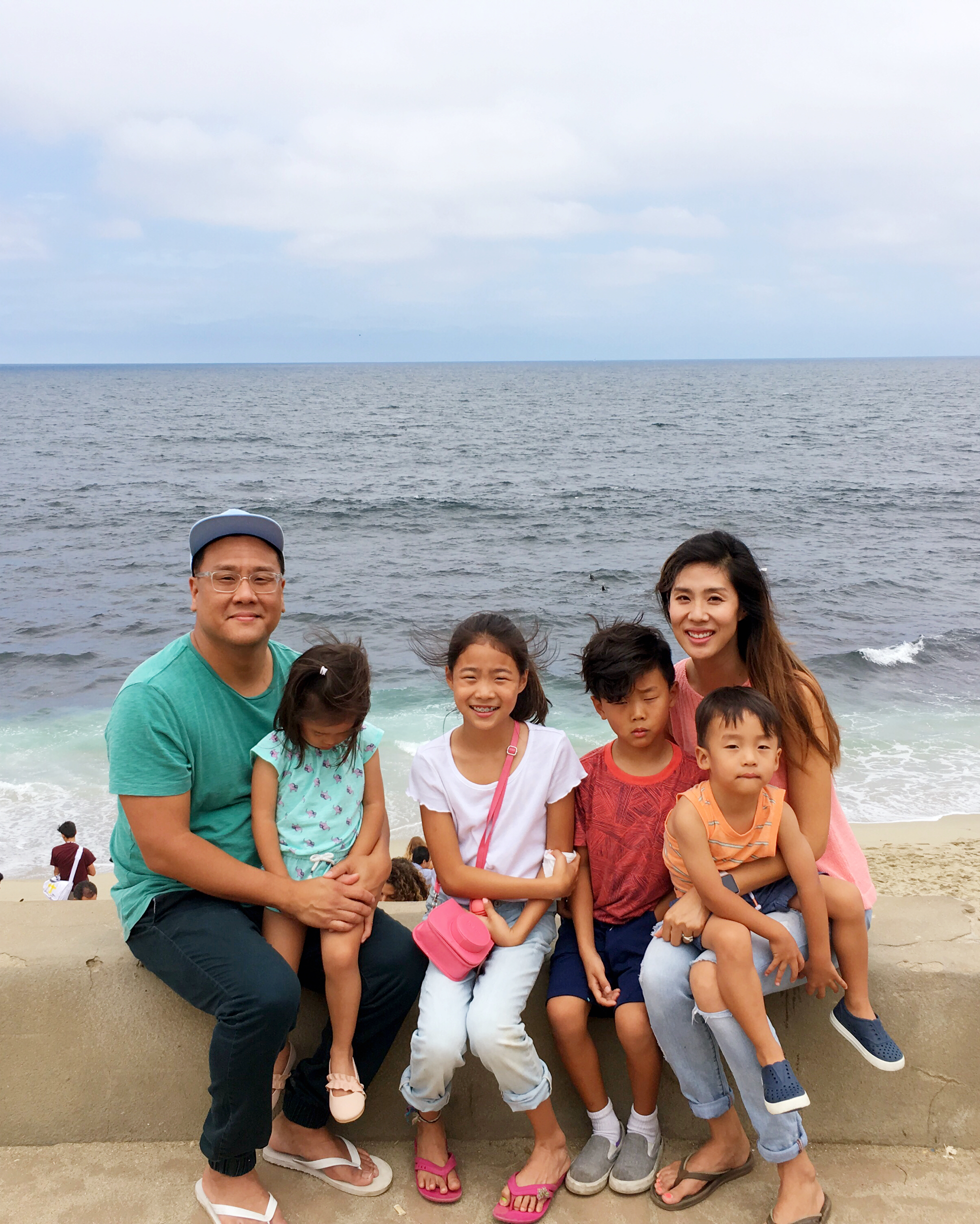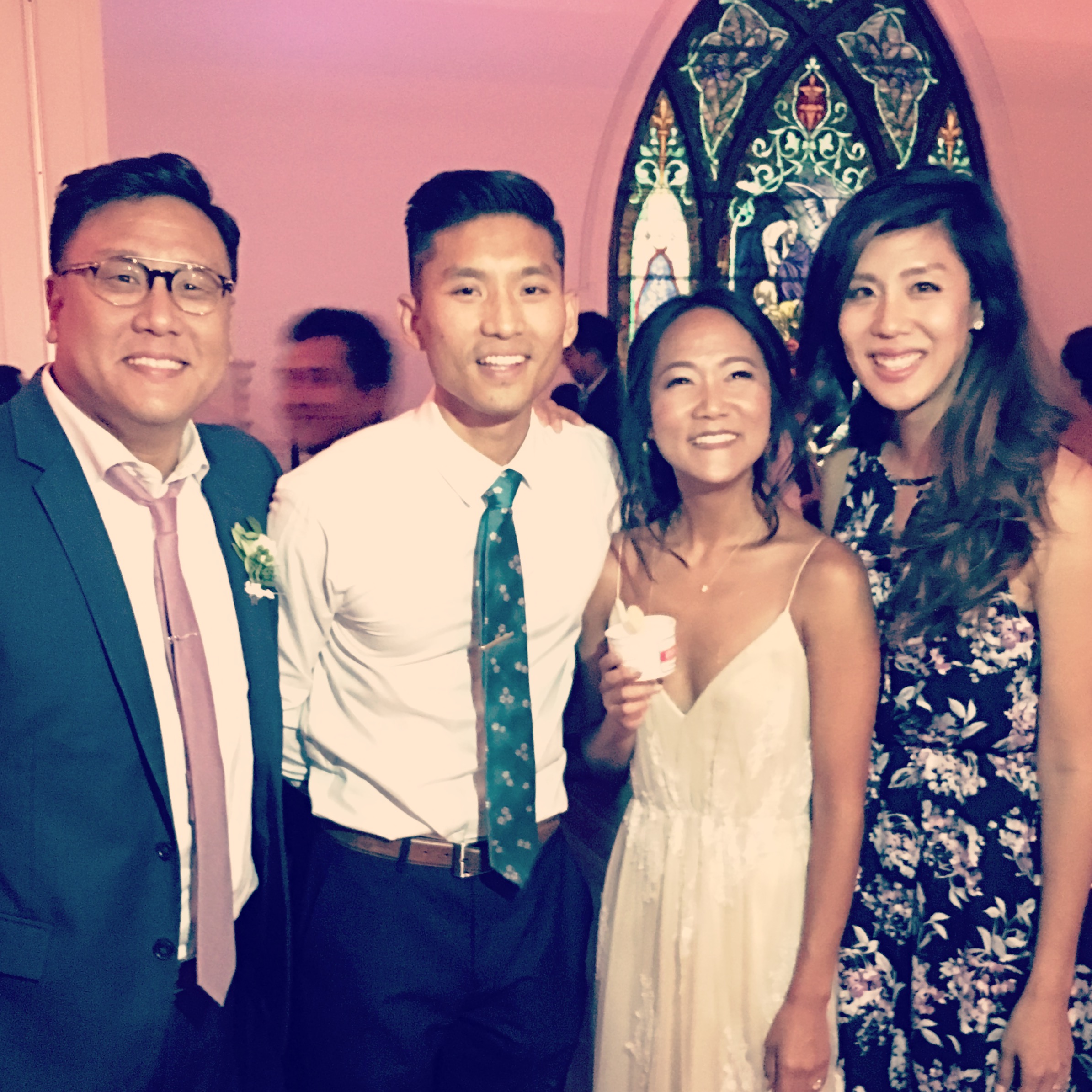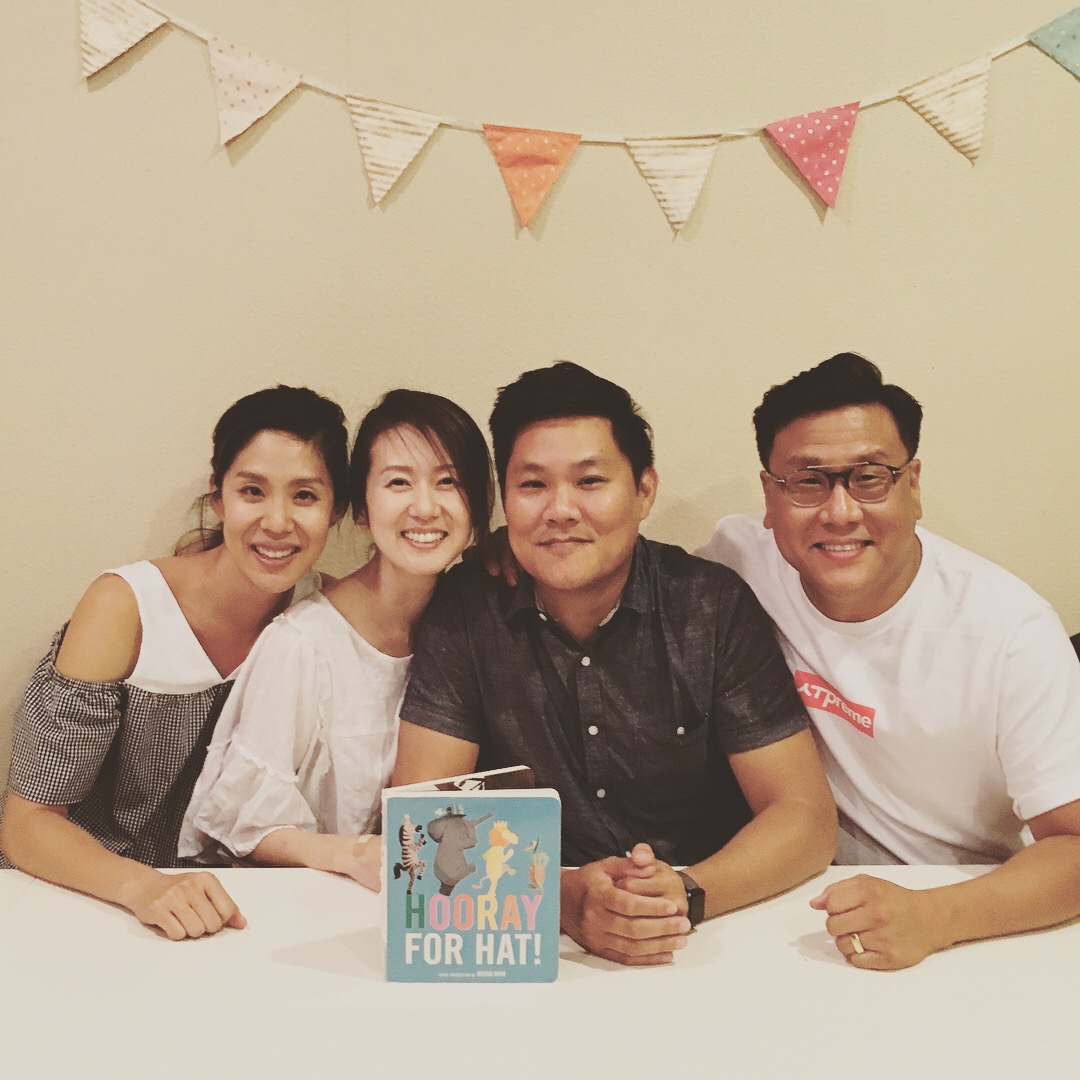 And last but not least, I want to highlight Pastor Michelle. I write not as your husband but as a member of Ekko. Thank you for leading, serving, praying... most of the time, never seen and never noticed. But the fruit of your ministry is tremendous. You have shown us that with prayer we can truly move mountains.
As your husband, I've noticed you holding up the Kim Family fort.
As a pastor, I've noticed your countless evening meetings, often leading many to the presence of God the Healer.
As a member, I've noticed your heart for us to grow in trust and intimacy with our Savior.
As your friend, I've noticed your sacrifice.

None of it,
none of it goes unnoticed.
This coming Sabbatical is really yours,
you are the one who deserves the Sabbatical.

We are blessed to have a leader and an example in you.